Your Local Windsor Experts, Father - Son Real Estate Partners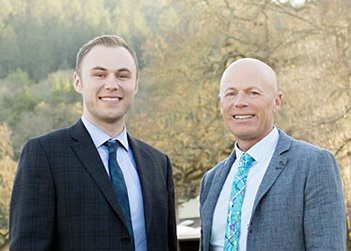 The principal agents of The Local Windsor Experts are Tom Larson and Bosten Larson, an energetic father and son real estate partnership, with a full administration support staff. Tom and his wife, Kellie Larson, own RE/MAX FULL SPECTRUM, one of the most successful real estate companies in Northern California and the North Bay area, with 3 offices in Healdsburg, Ukiah, and Santa Rosa, Ca. Bosten, the youngest of their 5 children, joined the company with enthusiasm and a refreshing genuineness. The goal is to be a trusted, local resource for the Windsor community, not only to sell their homes when the time comes, but to be a trustworthy advisor in the interim. Tom and Bosten are here to help 7 days a week as your local Windsor real estate experts, and of course, all communications are confidential.
"We are your local Windsor experts"
---
Tom Larson - Real Estate Broker and EXPERT in assisting clients in Buying and Selling Real Estate in Windsor, Ca.

Tom Larson is the President and CEO of RE/MAX Full Spectrum, leading three real estate sales offices located in Sonoma and Mendocino Counties. He has been responsible for over 15 start-up businesses, including a chain of pizza restaurants and gas station/convenience stores in the 80's. In 1990, he became a REALTOR® for Century 21 and turned his focus to real estate sales. In 1995, Tom started his own company, Full Spectrum Properties. In 1997, Tom married Kellie Larson, who is the co-owner and a managing partner. In 2010 Full Spectrum Properties bought RE/MAX franchises to increase its agent and client exposure. Tom, along with mentoring his agents, in 3 different offices (located in Healdsburg, Santa Rosa and Ukiah), is still very involved in sales, specializing in commercial real estate, vineyard estates and wineries, assisting seniors find homes in 55+, adult communities, and now focusing on helping clients find housing specifically in the thriving community of Windsor, CA with www.WindsorMarketValue.com. He is proudly representing property listings in The Windsor Community and shares this interest and endeavor with his son Bosten. With Tom's years of real estate expertise and experience, he has a huge client base and is very personally active in serving each and every one of them, toward their real estate goals.
---
Bosten Larson - Real Estate Agent and EXPERT in assisting clients in Buying and Selling Real Estate in Windsor California.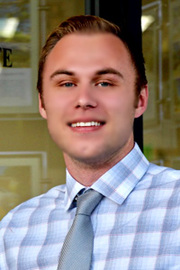 Bosten Larson grew up in Healdsburg, California, and is proud to call Sonoma County his home. Growing up in a family of REALTORS®, Bosten developed a passion for real estate at a young age. This experience has given him extensive knowledge of how properties are marketed, bought, and sold. Bosten understands the importance of client representation and utilizes his network of resources to give his clients an unparalleled level of service in the Northern California community of Windsor. His energy, determination, and commitment to real estate in all Northern California communities is an integral part of this Windsor expert team. Bosten also joins his father in assisting seniors buy and sell homes in adult, retirement communities, like Oakmont Village adult community with www.TeamOakmont.com.
Please use this newly constructed web site dedicated to helping you find homes, and enjoy the intellectual, emotional and physical stimulation that communities like Windsor provide.
---
Christina Yates - Executive Director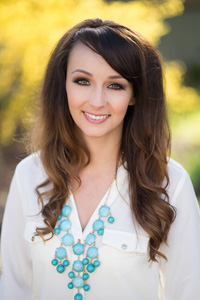 Christina Yates - joined the RE/MAX Full Spectrum team in 2005 and is currently the Executive Director of that brokerage, and now she proudly joins The Windsor Experts in the same prominent position. As the director, Christina's responsibilities are associated with the day-to-day operations of the company and interacting with our clients, and training our personal. She is a direct resource for the development of our business growth. Christina is passionate about her job and it shows in her enthusiastic approach. In 2014, she received Manager of the Year from RE/MAX headquarters. Her favorite thing about working for RE/MAX Full Spectrum and The Windsor Experts, is the culture of the company and everyone's commitment to work hard. Prior to joining RE/MAX Full Spectrum, Christina obtained a degree in business management, as well as graphic design. Christina is happy to serve our Senior Community and assist The Windsor Experts in buying and selling homes in Windsor, CA.
---
Danielle Williams - Transaction Coordinator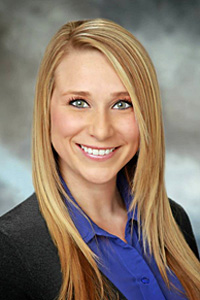 ---
Vern Nelson - Photographer